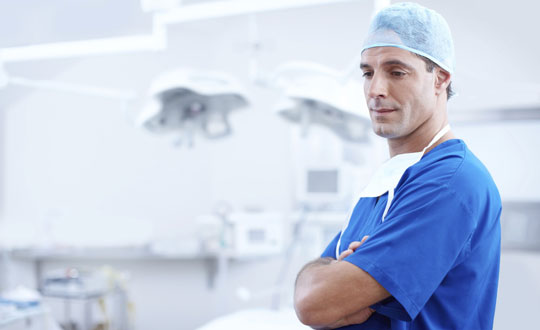 Attracting Patients with Healthcare Marketing Services
Most people use their phones to search for doctors and dentists in their area. Be aware: 75 percent of people don't look past the first page of search results. These initial searches are what introduces your practice to potential patients. Considering how to get onto the first page of results is the first step in marketing for doctors' offices. If your medical practice isn't highly ranked or well-reviewed, there is little chance that these potential patients will know your practice exists. Healthcare marketing services address these concerns and tailor a search engine optimization plan specific to your practice.
Search engine optimization makes sure your medical practice is ranking highly for the search terms that the patients you want to attract are searching for. Having content on your website that is search-engine optimized will enable potential patients to find you more easily. Medical marketing services will factor in content that includes relevant webpages, blogs, and social media posts. This will boost your relevancy online, while tethering your rank online with your practice's physical location. Marketing for doctors with organic SEO may mean finding a niche market in the community you can go after with specific keywords.
Gaining Local SEO Relevancy with Medical Digital Marketing Services
Local SEO uses specific search terms in a specific location to draw potential customers from online searches to your real-world location. Medical marketing services can tether these search terms to your brick-and-mortar practice. By using these medical marketing services, you create a beacon in your community where people will be led to when they search for the terms on your website.
Search engines will rank your content and your website based on its authority and relevancy. To search engines, your content is relevant if it contains the keywords that users are looking for to find your website. Your content is authoritative if other sites link to it. For dentists, having authoritative blog content on dental practices or trends that other websites can link to will boost your rankings. Medical marketing services for dentists might include a content management plan. Getting these things is something medical digital marketing services can help you with.
At a glance:
Organic SEO depends on relevant, authoritative content.
Local SEO depends on a trust location.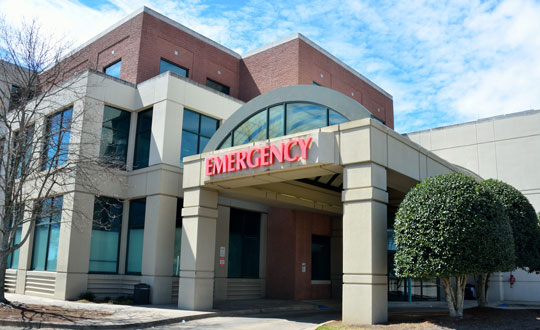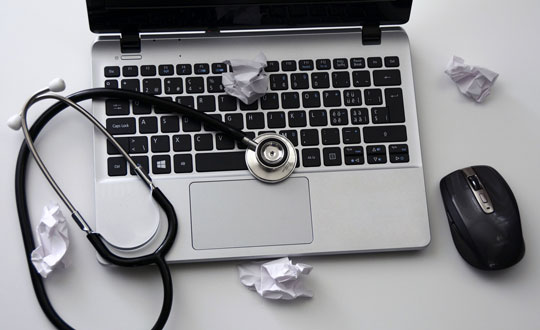 Website Design and Medical Marketing Services
When using medical marketing services for doctors' offices and dental practices, it's important to consider how your potential patients will navigate your website. If your website is difficult to navigate, confusing, and generally displeasing to the eye, potential patients will lose interest before they ever meet you. The first impression you make with your patients will be with your website and your ranking online.
Website design is critical when attracting potential patients to your medical practice. If you are a family doctor or pediatrician, you might consider having a user-friendly web portal that patients can use to book appointments and leave feedback. Marketing for doctors requires this kind of personal care. This type of medical digital marketing allows you to develop a relationship with your prospective patients through innovative healthcare marketing services and website design. Medical marketing services like these help you tailor your services to meet your patients' needs.
Pay-Per-Click Advertising for Medical Professionals
Pay-per-click advertising, also known as PPC advertising, allows you to target your potential patients at the very top of the search results. With a market so saturated, getting a foot in the door with new clients might seem like a losing battle. Good search engine optimization is a long-term solution. Medical marketing services like PPC advertising are a great way to promote a new location or medical practice if few people know it is in the area.
There's more involved in creating a PPC advertising campaign, though. These advertising campaigns should not be created and then forgotten. When marketing for doctors, PPC advertising campaigns should be closely monitored to ensure they are working and engaging with patients who want your services. A dedicated team behind your medical marketing services will be able to see if your PPC advertisements are working to connect you with new patients.
Smart Client Marketing wants to get you responsive patients who stick around. No matter what type of medical field you practice in, connecting with these patients through organic SEO or pay-per-click advertising campaigns is the first step. Engaging with them on your dynamic, user-friendly website is the second.